Laylatul Qadr
1
Ibadah Reminders During Ramada...
2
5 ways to avoid Ramadhan weigh...
3
Posted by Umm Sahl in Ramadan | 6 Comments

Aisha asked the Prophet (saw) "What should I say on Laylat-al-qadr?" He replied, Say, "O Allah, You are Al-'Afuww and You love to 'afw, so fa'fu me" (Tirmidhi). What do all these italicized words mean? The common translation of the supplication above is, O Allah indeed you are a Pardoner, and you love pardon, so pardon me. That's it? The supplication for the last 10 nights, THE...
Read More
Posted by Umm Sahl in Ramadan | 5 Comments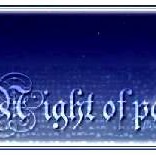 by Muhammad Alshareef It was narrated that in the days that Musa alayhis salaam wandered with Bani Israeel in the desert, an intense drought befell them. Together, they raised their hands towards the heavens praying for the blessed rain to come. Then, to the astonishment of Musa alayhis salaam and all those watching, the few scattered clouds that were in the sky vanished, the heat...
Read More
Posted by Umm Sahl | 4 Comments

Narrated Aisha: With the start of the last ten days of Ramadan, the Prophet...